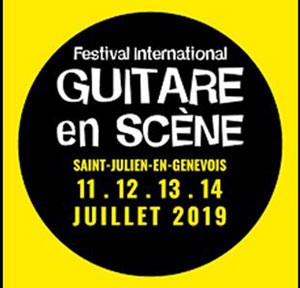 From July 10th to July 17th 2019 in Saint Julien en Genevoix (74)
www.guitare-en-scene.com
This international and totally cross-border gathering brings a wealth of music and culture to the Lake Geneva basin and to the department.  Thanks to its highly-eclectic choice of musical styles, this festival attracts crowds of young and old alike, who really enjoy this instrument, music, sharing together and diversity. Exchanging is a source of human richness.