Crème de framboise / Raspberry liqueur
70cl - 16°
Description
It is made by macerating raspberries in alcohol. This crème de framboise is distinguished by its deliciously gourmand notes.
This raspberry cream was awarded a gold medal at the Concours Général Agricole from Paris in 2023.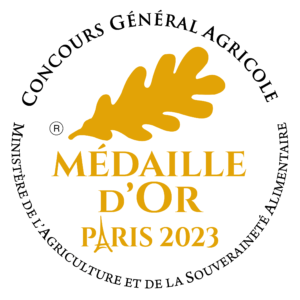 Tasting
Aperitif: a measure of crème de framboise for four measures of white wine, crémant (sparkling wine) or champagne.
"The dauphinoise" cocktail: a measure of crème de framboise, a measure of Grande Dauphine, two measures of rosé wine and some lemon zest.
Recipe
For desserts, it may be used as a coulis drizzled over vanilla ice cream or fromage blanc.
BUY from our online boutique