Cherry Rocher
70cl - 24°
Description
In this historic packaging, Cherry Rocher invites you to discover a blend of different cherry and sour cherry juices. The aromatic potency of this liqueur makes it the perfect companion for your aperitifs.
The Cherry Rocher liqueur is a must from our distillery, having received its first awards in 1705 during the visit of France's heir to the throne in Grenoble.
More than 300 years later, it continues to convince as it was awarded the Gold Medal at the Concours Général Agricole de Paris in 2023.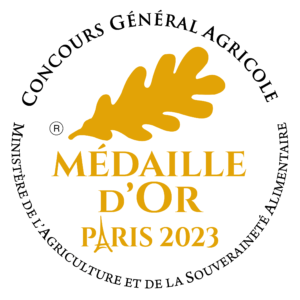 Tasting
As an aperitif, it should be served pure on the rocks or in desserts.
May also be served as an after-dinner liqueur.
"The cherryqueen" cocktail: a measure of Cherry Rocher in a champagne glass.
Recipe
Perfect as a coulis drizzled over fromage blanc.
BUY from our online boutique