Crème de Mirabelle / Mirabelle liqueur
35cl - 15°
Description
Our crème de Mirabelle is created by macerating Mirabelle plums that are picked when fully-ripe.
Bronze medal at the Concours Général Agricole de Paris in 2023.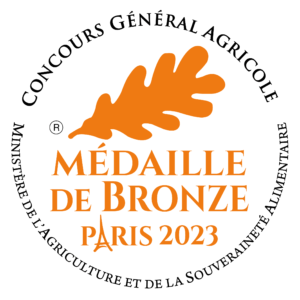 Tasting
This crème de Mirabelle should be served pure on the rocks or as an aperitif with four measures of white wine or crémant (sparkling wine). For a cocktail, try the "The Mirabel' ": 2 cl of crème de Mirabelle, 6 cl of sparkling wine, 2.5 cl of orange juice and 1 cl of Cherry Rocher Triple Sec.
Recipe
As a coulis drizzled over fromage blanc.
BUY from our online boutique