Peppermint Blue Glacial -273
70cl - 21°
Description
Temperature measures the degree of agitation of particles: the less the molecules of an object are agitated, the colder the object is. A minimum temperature exists, known as "absolute zero", under which molecules no longer move: -273°C. As such, it is impossible to drop below this temperature. The delicacy of the flavours of this blue-coloured peppermint offers a real hit of freshness.

Our blue peppermint won a silver medal at the Concours Général Agricole de Paris in 2023.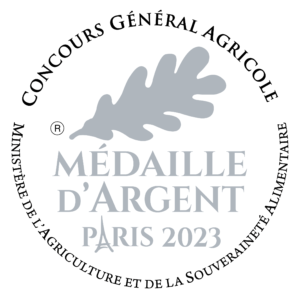 Tasting
Our Peppermint should be served pure on the rocks as an after-dinner liqueur. It may also be mixed with sparkling water.
BUY from our online boutique