Green Absinthe 55°
70cl - 55°
Description
Our absinthe is made from a selection of plants including grand wormwood and Roman wormwood. These plants are distilled in our copper stills. The absinthe produced is a pleasant harmony of aniseed notes and hints of plants, which reveal its distinctive complexity.
This Absinthe was awarded the silver medal at the Paris General Agricultural Contest of 2019 and 2023.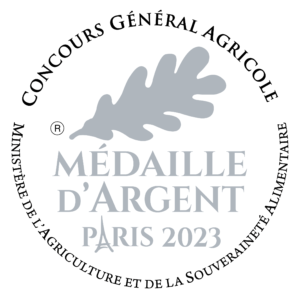 Tasting
It should be served using the age-old ritual: by pouring a measure of absinthe into a glass, then setting a sugar cube on an absinthe spoon placed across the top of the glass. Fresh water must then be poured slowly over the sugar to dissolve it so that it mixes with the alcohol and water. The mixture becomes cloudy and is ready for tasting.
Recipe
Flambé scallops.